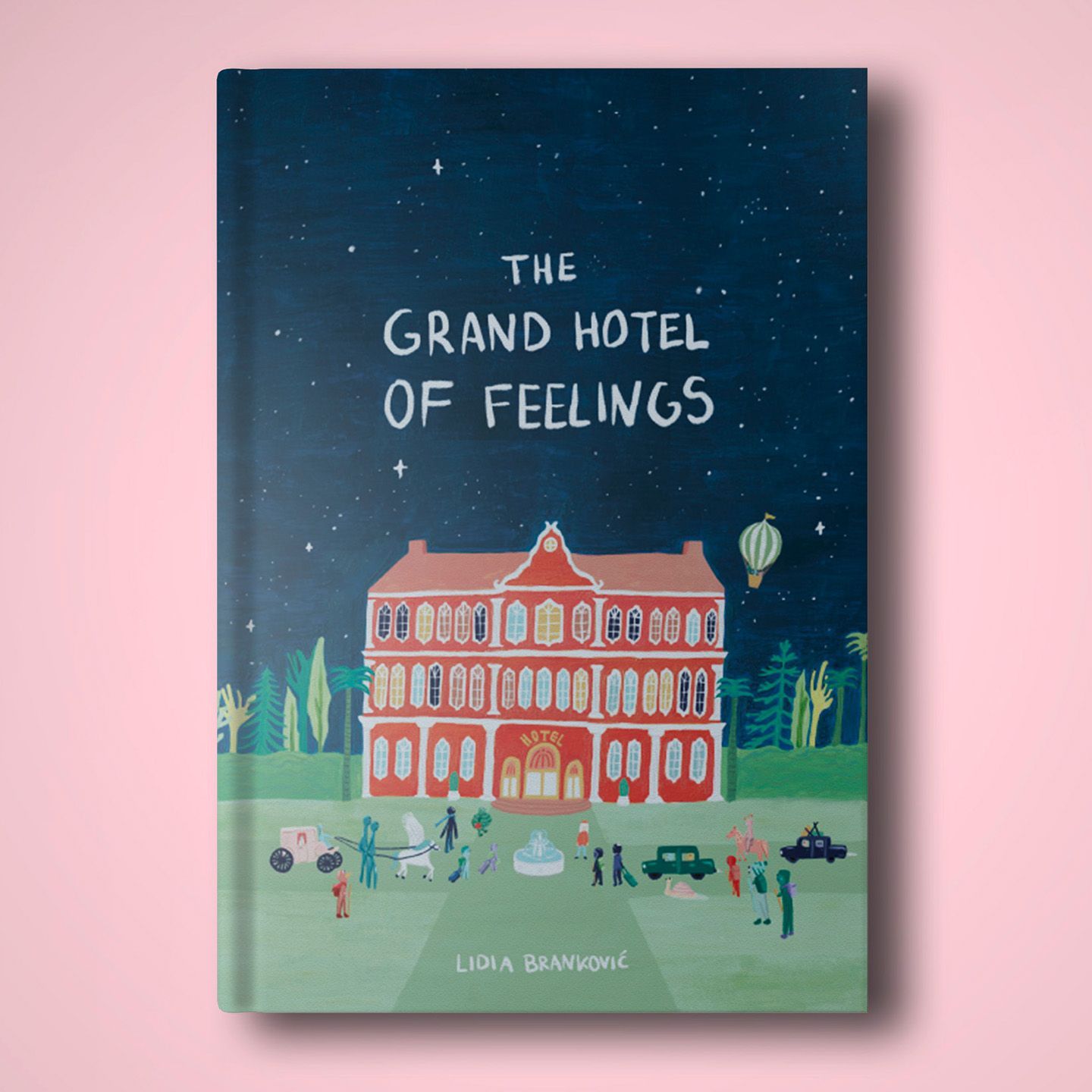 Exhibition: THE GRAND HOTEL OF FEELINGS
"Welcome to the Grand Hotel of Emotions, where all kinds of emotions are visiting. Every guest has unique needs. For example, anger is very loud and takes up a lot of space to scream and rage. Sadness speaks in a low voice and occasionally floods the bathroom. Gratitude likes to wander around in nature; You never know when she'll come and sit next to you. Some feelings are big and some are small, some are funny and some are tricky, but no feeling is ever dismissed. There's room for everyone in the Grand Hotel of Emotions!"
We cordially invite you to the book presentation and exhibition opening on September 2nd at 4 p.m. with the author and illustrator Lidia Brankovic! The book is currently only available in English! The German version is in spring/summer 2024.
About the designer
Lidia Brankovic is an illustrator and writer based in Berlin. Her fascination for storytelling and the combination of text and images led her to create picture books.
In the fall of 2022, Lidia completed her communication design studies at the University of Applied Sciences Potsdam with the picture book The Grand Hotel of Feel-ings. With great attention to detail and a unique style, she created a captivating story that touches young and old alike. The book transports readers into a world full of emotions, where the Grand Hotel of Emotions opens its doors and welcomes guests of all kinds.
As a native of Kreuzberg, Lidia is closely connected to the lively and inspiring atmosphere of Berlin. The diverse impressions of the city and its multicultural character are reflected in her works. Lidia finds inspiration in the streets of Kreuzberg, the city's parks and the people who surround her every day.
Altersempfehlung:

from 4 years