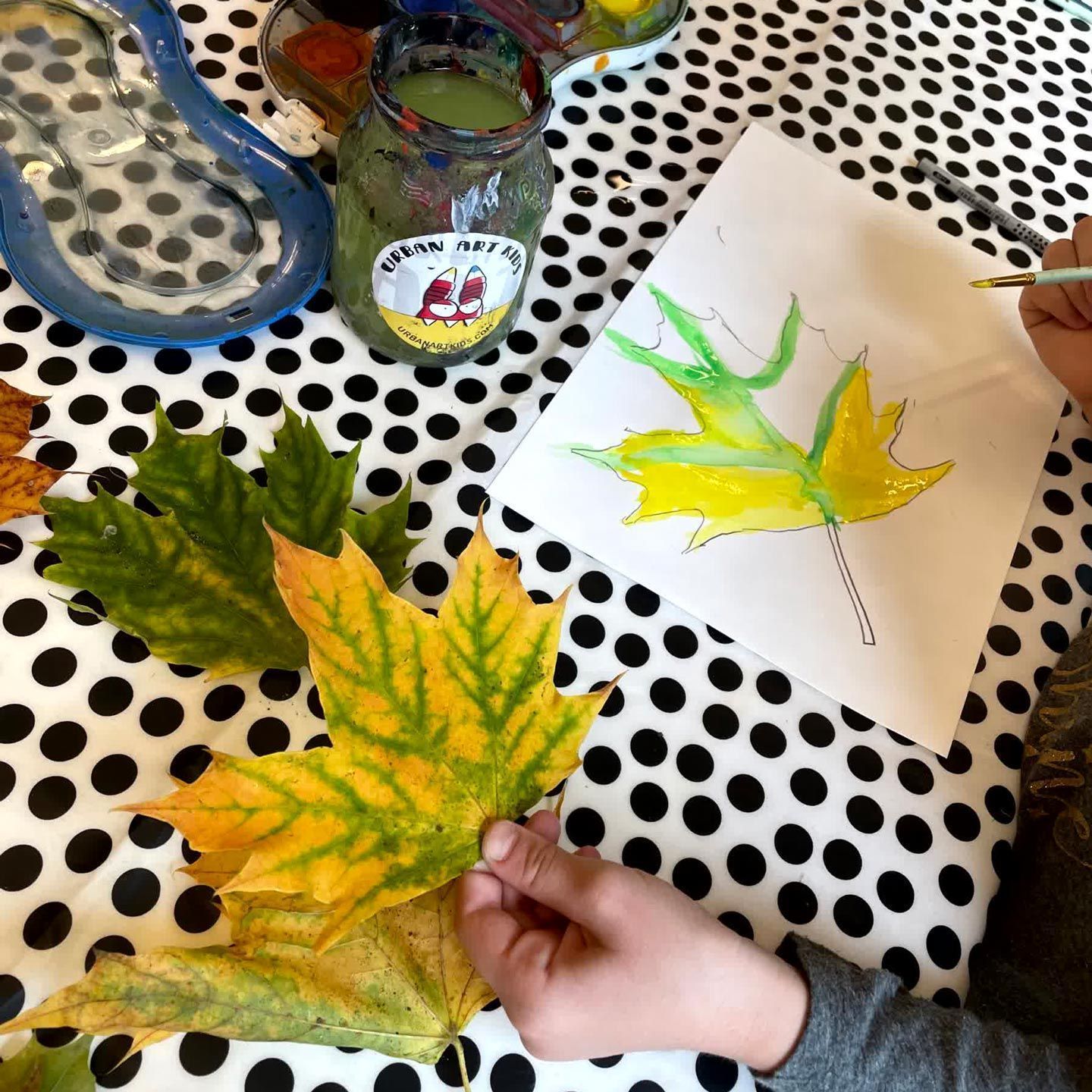 Creative workshop 🍁 children 6-8 years
Does your child have a vivid imagination and a preference for colors and shapes? Then our new workshop "Art through the Seasons" at Urban Art Kids will make your offspring's creativity blossom!
❄️ Why "Art through the Seasons"?
The seasons are a wonder of nature and offer a wealth of inspiration for little artists. From the bright colors of autumn to the brilliant whites of winter, we travel through all four seasons and explore how they can be represented in different art forms. Your child will not only develop his creative abilities, but also learn more about the beauty of nature!
When and where?
Every Tuesday, from 5 September to 19 December 2023 (except school holidays)
4:30 p.m. – 5:30 p.m.
In the creative space of Urban Art Kids
For whom?
Schoolchildren aged 6-8 years
What can you expect?
Exciting artistic projects, from painting to sculpture
A playful insight into nature and the seasons
Professional supervision by experienced course instructors
A final exhibition where the young artists can present their works
Get ready for a journey through the seasons where every brushstroke and color choice is a new discovery!
Registration, costs & further information
The one-time trial lesson costs 15 euros, a trial month costs 50 euros and the course ticket for the entire course costs 150 euros. Sibling discount on demand.
Places are limited, so get a spot for your creative talent quickly! Further information and registration can be found directly on our website.
Let's make the world a little more colorful together!
---
PS: Don't worry, aprons are available – but maybe don't put on your favorite clothes. With us it will be colorful! ?
Altersempfehlung:

6-8 years