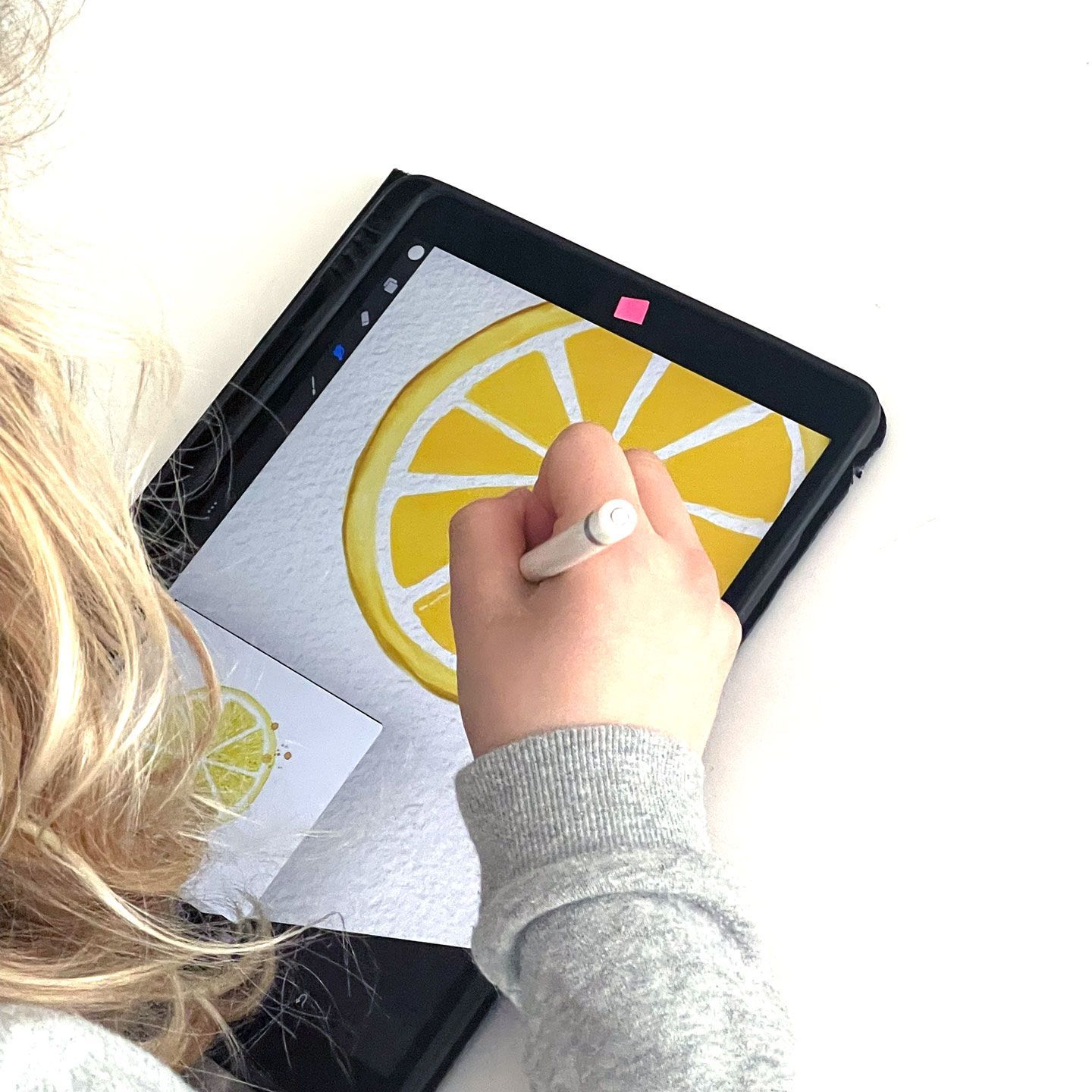 Digital Drawing
The workshop "Digital Drawing" is about digital art. The children paint directly on drawing screens with a special pen. All imaginable materials such as crayon, ink, chalk or oil paints can be selected or removed with one click. Intuitively, we explore this modern playground and learn something about the effect of colors, shapes and a harmonious image structure. Here we proceed step by step and show this in various exercises.
Following the course, we will provide the children with the created digital works of art on request.
Course instructor: Margarita Kollmann
Costs: 35 Euro incl. Material
The course is suitable for children from 10 years of age.
Notes:
We used the software ProCreate for the workshop.
The children are welcome to bring their own iPad with the software ProCreate and corresponding Apple Pencil.
Please pay attention to the correct ticket (with/without IPad) when registering, as the number of our own devices is limited.
Altersempfehlung:

ab 10 Jahren