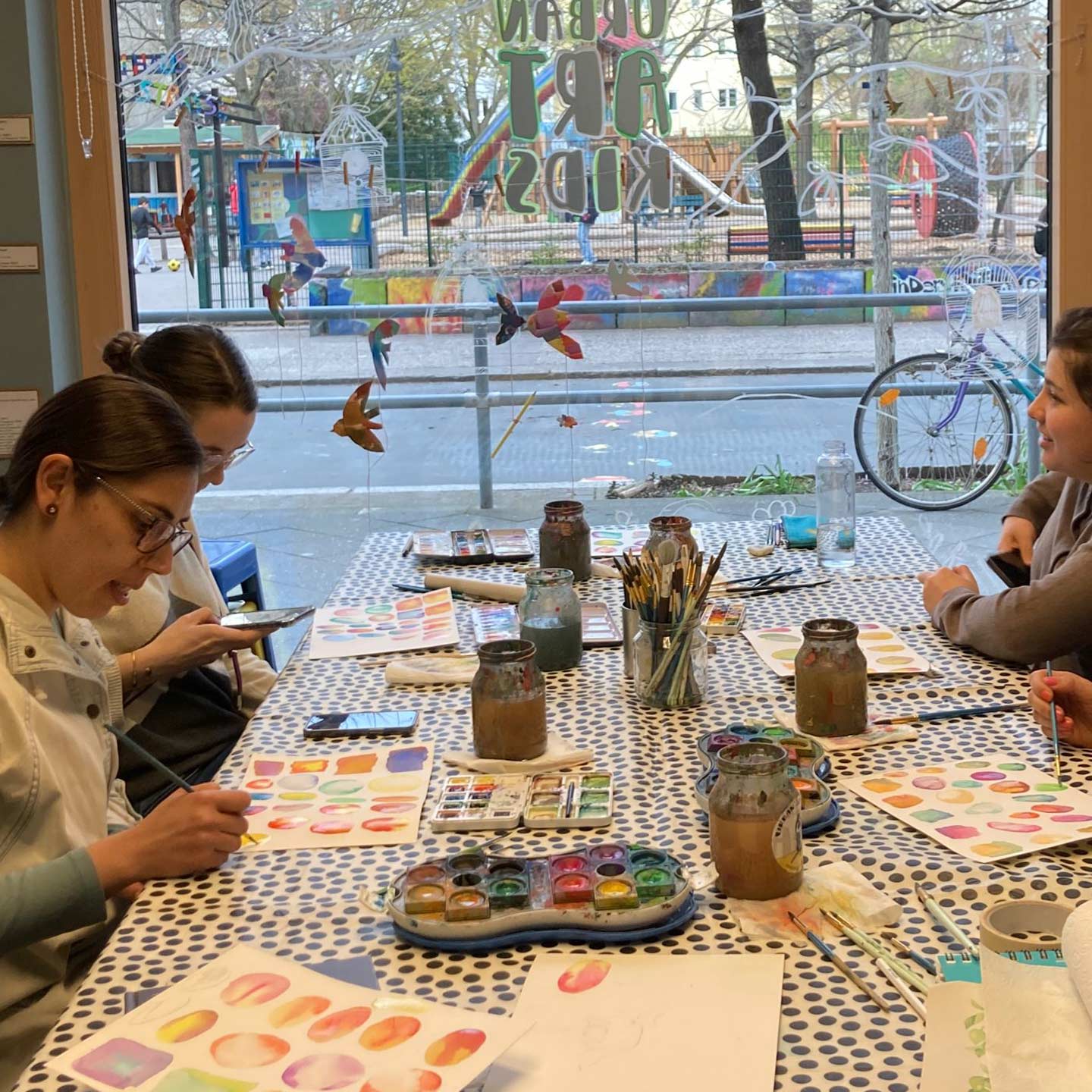 Watercolour Course I Adults
We invite you to our watercolor course for adults with the artist Luján Cordaro . Each appointment we will deal with a new theme (animals, landscapes, nature, etc.), proceeding step by step as always, with simple exercises that will help you discover the different watercolor effects. We also want to offer a relaxed setting to create something creative after work and meet new people.
Dates:
19 January, 2 & 16 February, 2 & 16 & 30 March
13 April and 4 May 2023
from 6:00 p.m. to 7:30 p.m. except on May 4 from 6:30 p.m. to 8:00 p.m.
Cost:
30 Euro single ticket incl. Basic material or 100 Euro course ticket (equivalent to 4 dates)
⚡️ Best Friends Special – Bring your best friend and get 50% off the second ticket.
Hints:
You are also welcome to bring your own ink box and brush.
No prior knowledge is required.
Altersempfehlung:

ab 18 Jahren