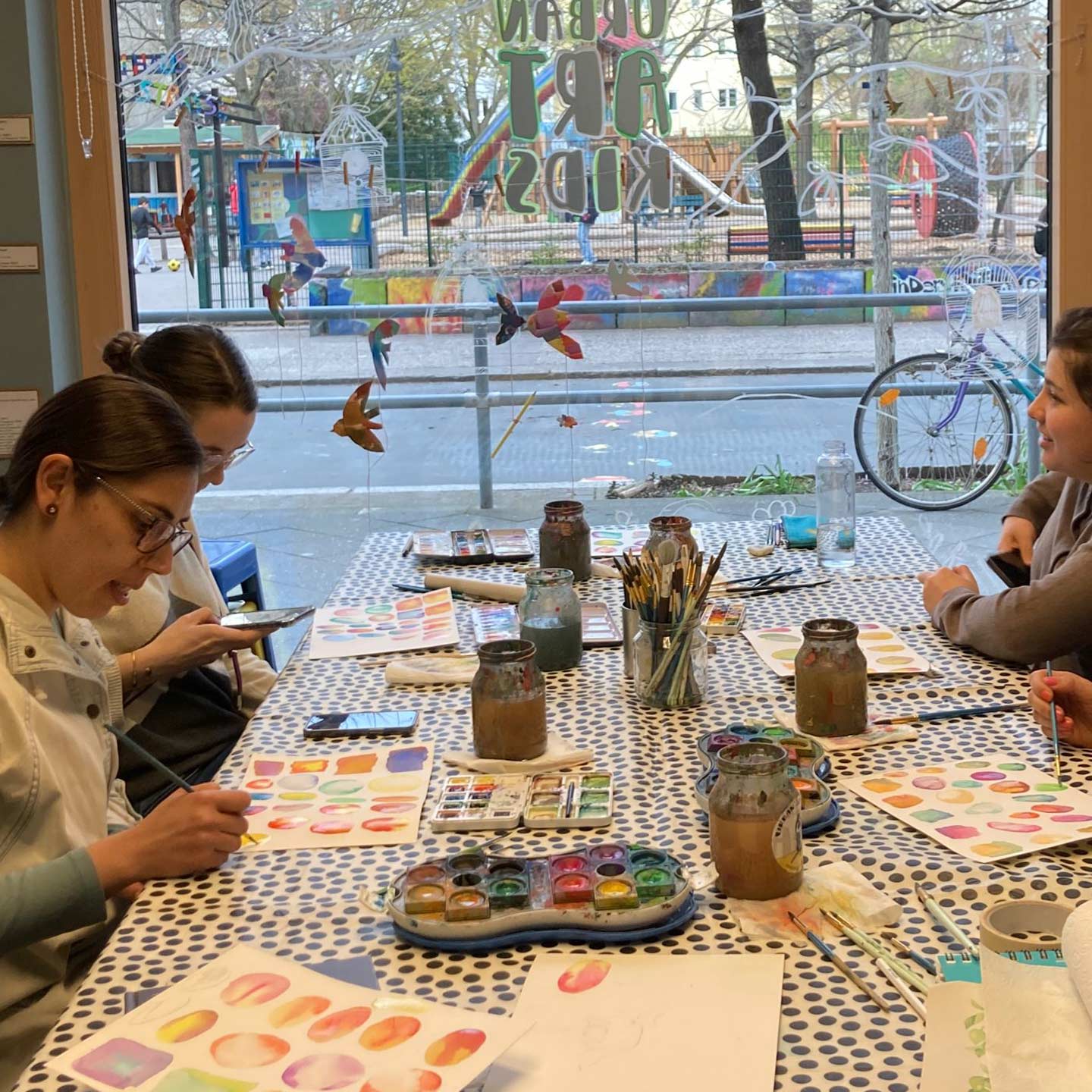 Watercolour course for adults
Hello art lovers! Are you interested in exploring the enchanting world of watercolor painting and being inspired by the colors of each season? Whether you're just taking your first steps in the art world or already have a lot of experience, you've come to the right place.
What can you expect?
Watercolor basics: From materials to color mixing to the best techniques, we've got you covered.

Inspiration from nature: Spring blossoms, summer sun, autumn leaves or winter magic – every season brings its own palette.

Support at every level: Our multilingual instructors are there for you, give tips and help you refine your technique.

Art to share: At the end of the course, we will present our works together and celebrate artistic progress.
Additional information:
Frequency: One meeting per month. Each meeting lasts 1.5 hours.

Upcoming dates: August 31 + September 14, 2023 + November 2 & 16 + December 14, 2023 (Please note the change of start time from November)

Languages: The course is offered in German, English and Spanish. Just let us know which language suits you best.

Materials: Basic equipment is available. But you are welcome to bring your own painting accessories.

Interested? This course offers a great opportunity to promote your creative streak and learn new things in a relaxed atmosphere.

Costs: 30 euros for the single ticket (valid for one date) or 100 euros for 4 dates

Instructor: Lujan Cordaro
Places are limited, so it's best to register now!
Altersempfehlung:

from 16 years