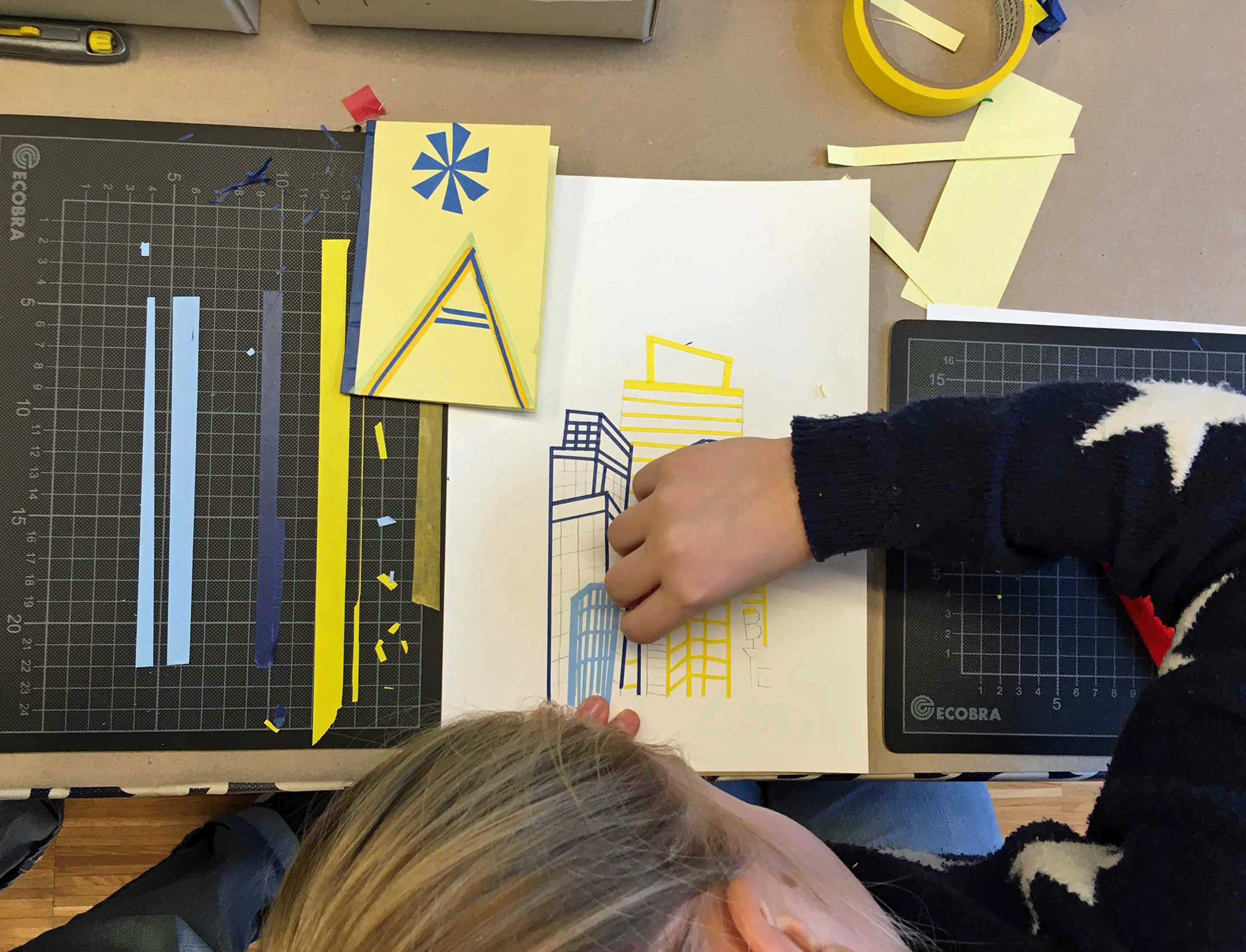 Tape Art Workshop July 28, 2021
At the workshop we will design filigree 2D tape art works of art. We practice gluing using a template and then design our own adhesive image.
Course instructor: Astrid Baßler
Cost: 45 Euros including material as well as a snack and drinks
Note: With good weather conditions, the course takes place in front of the outdoor gallery.
Altersempfehlung:

from 10 years