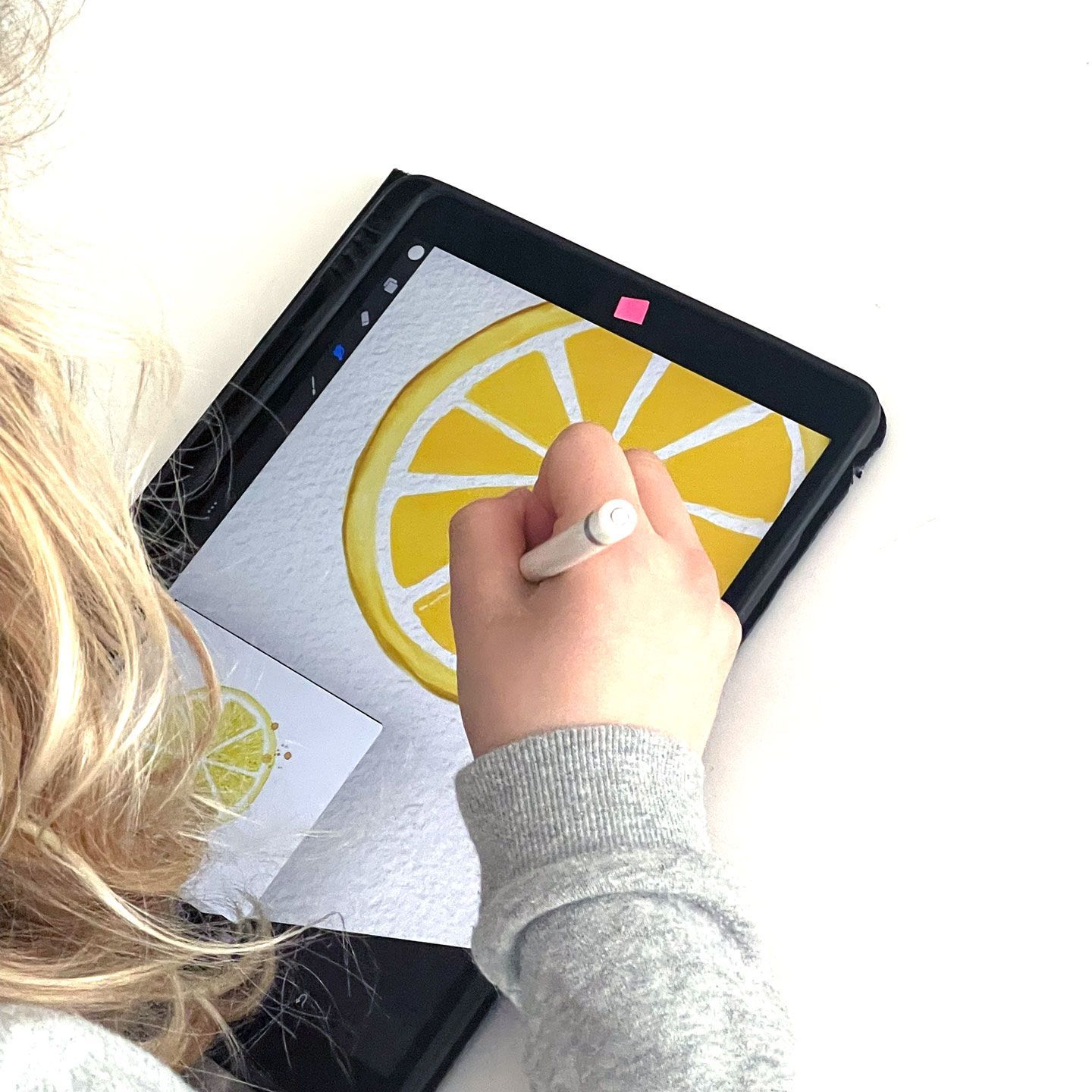 Summer Holidays: Discovered the Digital Art World – Introduction to Digital Drawing
In the digital age, the field of digital art opens up completely new possibilities for creative expression. In this three-day morning workshop, we invite children from the age of 10 to immerse themselves in the world of digital drawing. The aim is to introduce the young artists to the basics of digital drawing and to familiarize them with the ProCreate software, a powerful digital drawing tool.
In the first part of the workshop, we will introduce the user interface and features of ProCreate. The children learn how to draw with different brushes, mix colors and bring their artwork to life with effects and textures. In addition, there will be practical exercises where the children can use and test their new knowledge and skills.
In the course of the workshop, we encourage the children to give free rein to their creativity and develop their own style. On the last day, they will have the opportunity to create their own art project and present their work in a small digital exhibition. Regardless of their previous knowledge and skills, this workshop will help them reach their full artistic potential and discover the joy of digital drawing.
Instructor: Margarita Kollmann
Dates: July 24-26, 2023 from 9:30 a.m. to 12:30 p.m.
Costs: 135 Euro Early-Bird Special bookable until 24.06. thereafter 150 euros per child
Notes:
The course is suitable for children from 10 years of age.
We used the software ProCreate for the workshop.
The children are welcome to bring their own iPad with the software ProCreate and corresponding Apple Pencil. Unfortunately, it is not possible to participate with another tablet, as the software only works on Apple products.
Please pay attention to the correct ticket (with/without IPad) when registering, as the number of our own devices is limited.
Bring a small snack for the breaks.
We provide mineral and tap water.
Altersempfehlung:

ab 10 Jahren