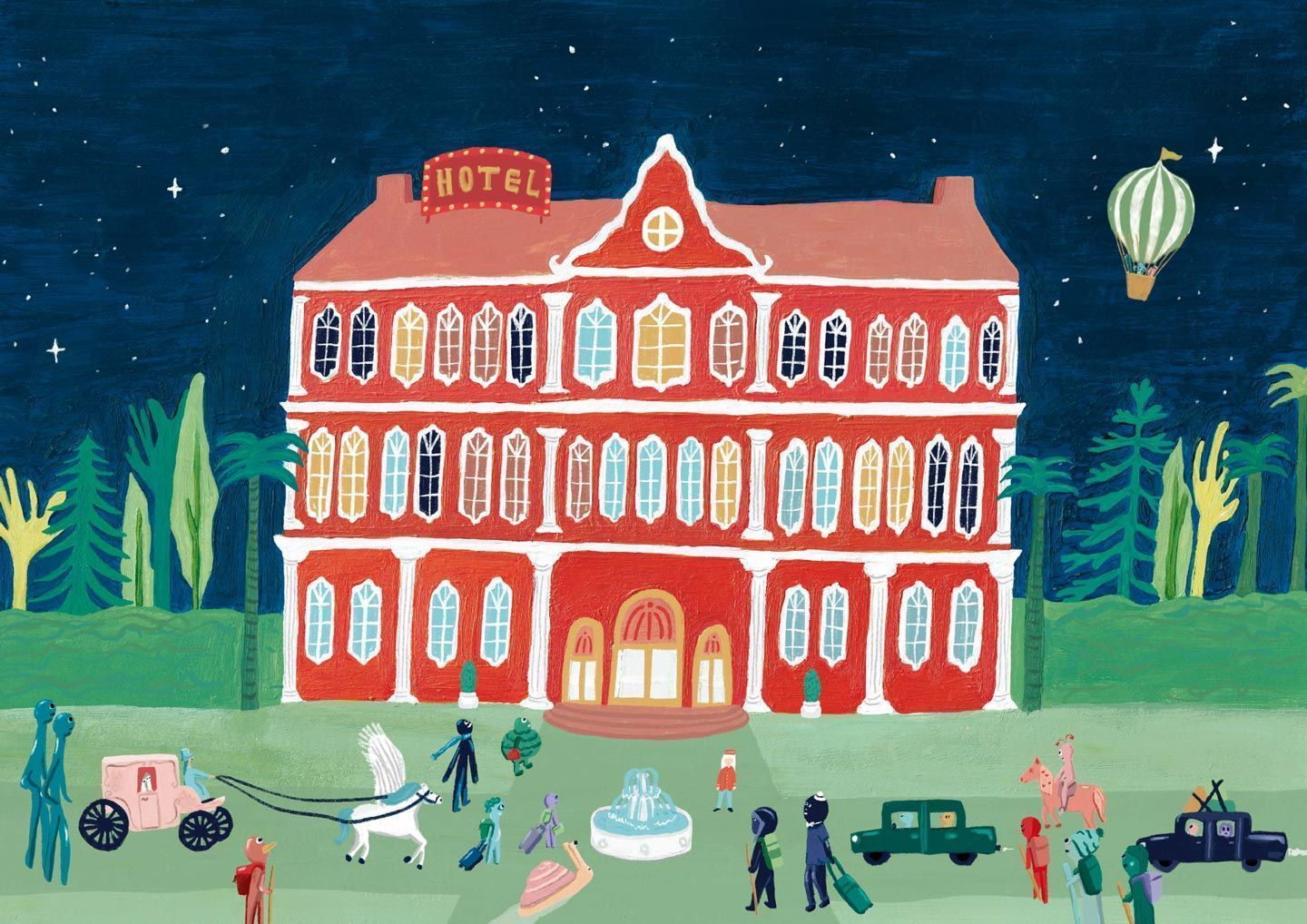 Book Presentation & Workshop: "Grand Hotel of Feelings"
In January, we invite you to the presentation of the German edition of the book "Gran Hotel of Feelings" with the author and illustrator Lidia Brankovic. This will be followed by a creative workshop for children aged 8 and over. In doing so, they design their own "Grand Hotel of Emotions" out of paper. Under the professional guidance of Lidia Brankovic, participants will immerse themselves in the fascinating world of paper crafts.
About the book:
The book "Grand Hotel of Feelings" takes its readers on an exciting journey through a very special hotel where all kinds of feelings are welcome. Whether it's anger, sadness, or joy, each feeling has its own needs and gets the space it needs.
The book was published in October 2023 by Hatje Cantz Verlag. More information
Expiration:
Welcome and introduction to the book by the publishing house Hatje Cantz

Conversation with questions for the illustrator:
Lidia Branković reads from her book and answers questions.
Short break with refreshments
Start of the workshop Construction of our own "Grand Hotel of Feelings" under the guidance of Lidia Branković
Closing and closing: Opportunity for photos and book signings
Registration:
As always, please register via our website. The number of participants is limited – secure your places quickly!
Important: Please bring your own box, such as a shoebox or shipping box. All other materials will be provided.
Altersempfehlung:

from 8 years