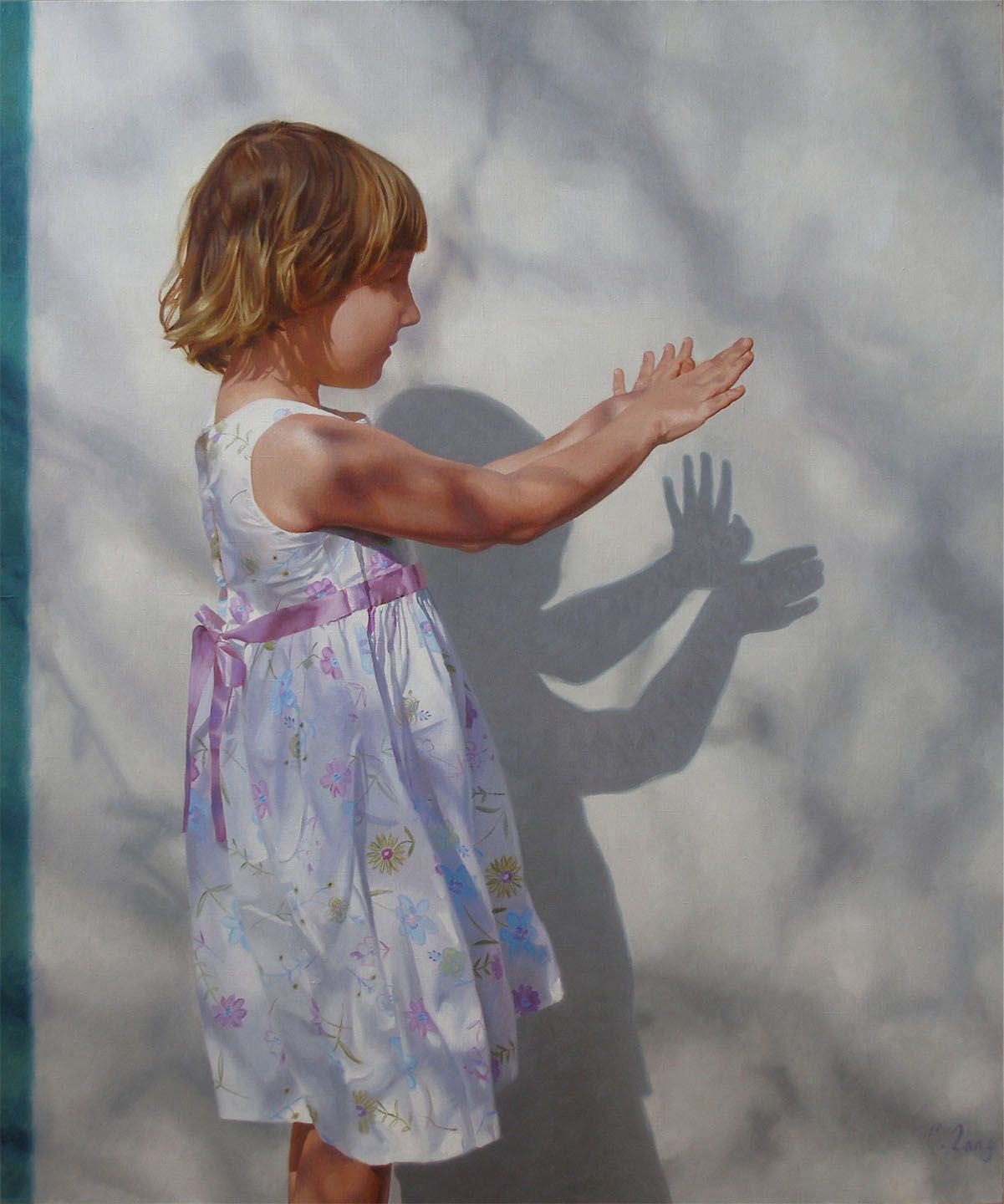 Female Volume II – Portrait & Nature extended
The group exhibition Female Volume II – Portrait & Nature shows works by the artists Svitlana Galdetaska and Victoria Krisai at our partner k_eins.
Svitlana Galdetska
In the group exhibition, the Ukrainian painter Svitlana Galdetska exhibits works she created before and after the war. The first five works of art were painted during peaceful life in Ukraine and were not intended as a series. But now they are all connected by peace, hope and life. "Playing with shadows" and "Future Transformation" are works created in Bucha, a place where the artist sought inspiration. Today, it is difficult to imagine the horrors that happened there. "Two Pines" with a peaceful sky, "Near the wall" and "Etude" were created when the daughters were nearby. All this can now be perceived as nostalgic memories of the artist.
Victoria Krisai
The Austrian illustrator Victoria Krisai shows a selection of tree studies from the series "Trees of Berlin". On walks in and around Berlin, the artist discovered her motifs and drew them on site. The series gives an insight into the green oases of the big city and shows its natural treasures. Places for a break in "nature" can be found on almost every street corner. It was essential for the illustrator to capture Berlin's trees in all situations and seasons and to document how versatile and present nature appears next to the concrete. Strong colours and a play of light and shade underline the beauty of the individual trees.
The exhibition can be visited during the opening hours from k_eins from Tuesday to Saturday from 15:00 – 21:00. We look forward to seeing you!
Altersempfehlung:

ab 6 Jahren