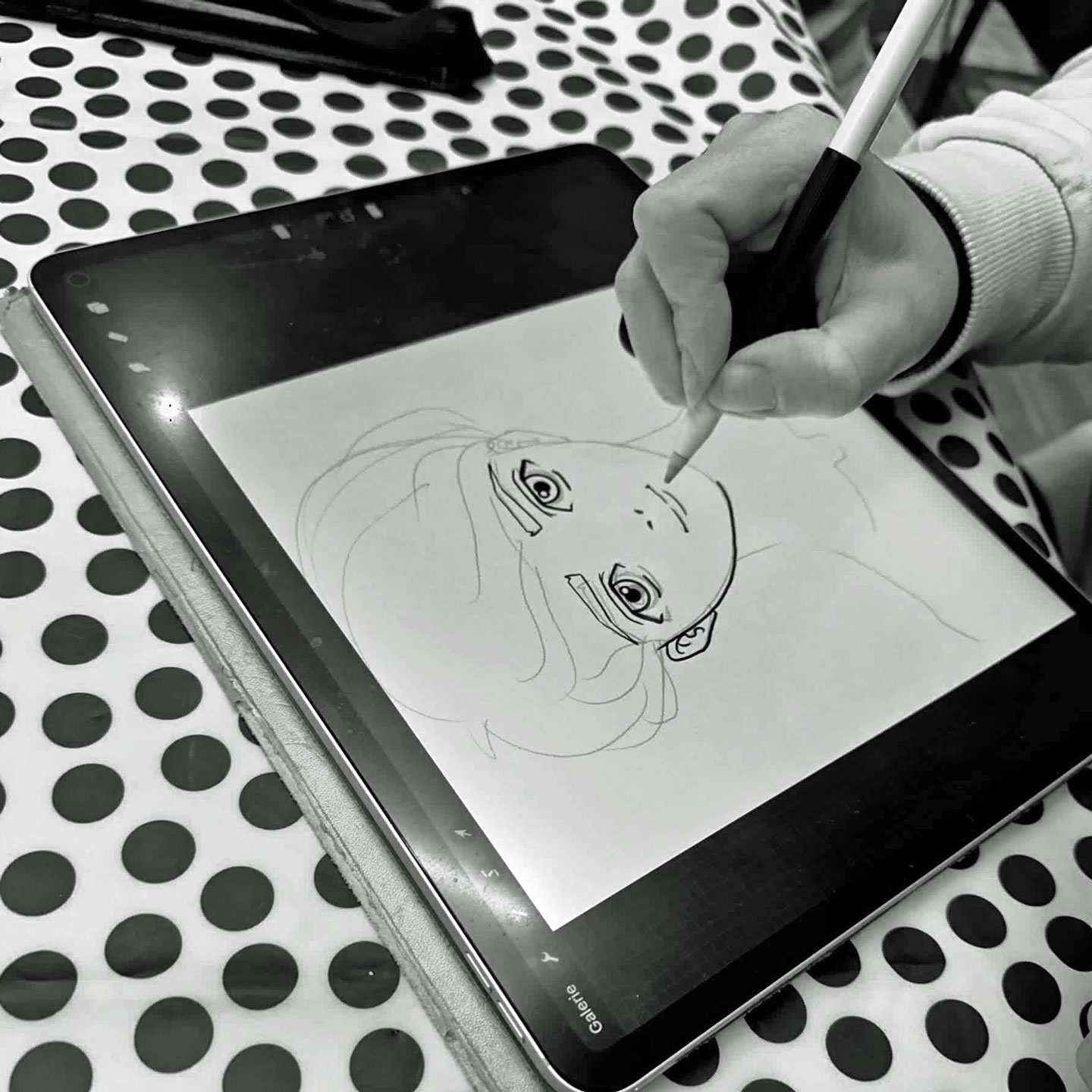 Digital Sign – Advanced
Immerse yourself in the world of digital creativity with our advanced course in digital drawing for young artists aged 9 and up! Have you ever experimented with Procreate and created your first artwork on iPad? Then you're ready for the next step.
In five exciting dates, each from November 23rd, every Thursday from 4:30 p.m. to 5:30 p.m., we will take your skills to a new level. Discover advanced techniques that will push your creativity to the limit!
**Why our course is the perfect next step:**
Personal support: In a small group, you will receive individual feedback so that your skills and unique style can fully develop.
Advanced Techniques: Learn how to use layers, masks, and special brush settings to create stunning effects.
Project-based learning: Work on exciting projects that keep you motivated and fun, from vibrant character designs to stunning digital landscapes.
Tips and tricks from professionals: Our experienced instructors will tell you insider tricks that you won't find anywhere else.
Show your art to the world: At the end of the course, we'll showcase your best work in an online gallery.
Grab your iPad and let your imagination run wild! We provide you not only with the platform, but also with the community to share your talent and grow. Places are limited – secure your spot in the course now and become part of our creative family!
Let's push the boundaries of your creativity together. We look forward to joining you on your artistic journey and seeing what wonders you'll do with Procreate!
Value for money: For only 99 euros, your children get a comprehensive insight into the fascinating world of digital art.
Be quick, because places are limited!
Dates: 23+30 November and 7+14+21 December 2023
Time: From 4:30 p.m. to 5:30 p.m.
Location: Urban Art Kids
Registration: via website
Note: If you need an iPad from us, please write to us!! However, we only have a limited number available.
Altersempfehlung:

from 9 years