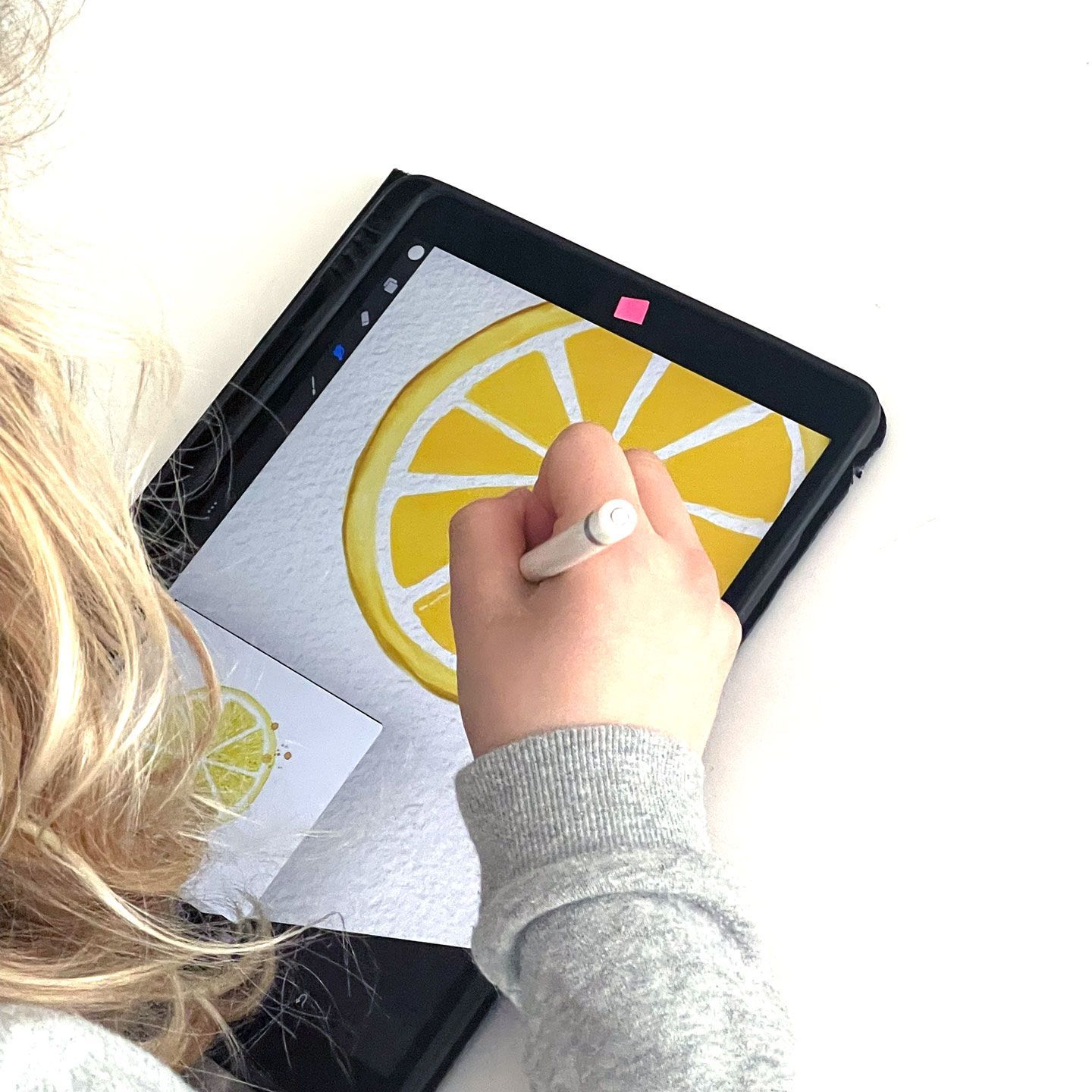 Autumn Holidays – Intensive Course Digital Drawing
During the autumn holidays, we offer you an intensive course on the subject of digital drawing. On the first day, the participants will receive an introduction or refresher on all functions of digital drawing. We get to know the different brushes such as crayon, ink, chalk or oil paints. In addition, we explore the different backgrounds and layers for the perfect image structure of a digital work of art. Here we proceed step by step and show this in various exercises. On the two more days we will intensify our knowledge and, among other things, create animated images.
Course leader: Margarita Kollmann
Dates: 26-28 October 2022 from 9:30 a.m. to 12:30 p.m.
Cost: 119 Euro course ticket (for 3 days a 3 hours)
Notes:
The course is suitable for beginners as well as advanced. Our course management will respond individually to the participants.
We recommend that you bring your own device (ideally iPad tablet with Apple Pencil) so that the participants can continue to apply what they have learned after the course.
We used the software ProCreate (which can only be used for Apple devices) for the workshop.
Alternatively, an Android device with a pencil can be brought along.
Please let us know when registering (in the Comments field) if you need a device from us, as the number of our devices is limited.
The program is designed for participants aged 10 and over. We therefore ask you not to make any requests for younger children.
Please bring a water bottle and a small snack for the break!!!
Altersempfehlung:

ab 10 Jahren