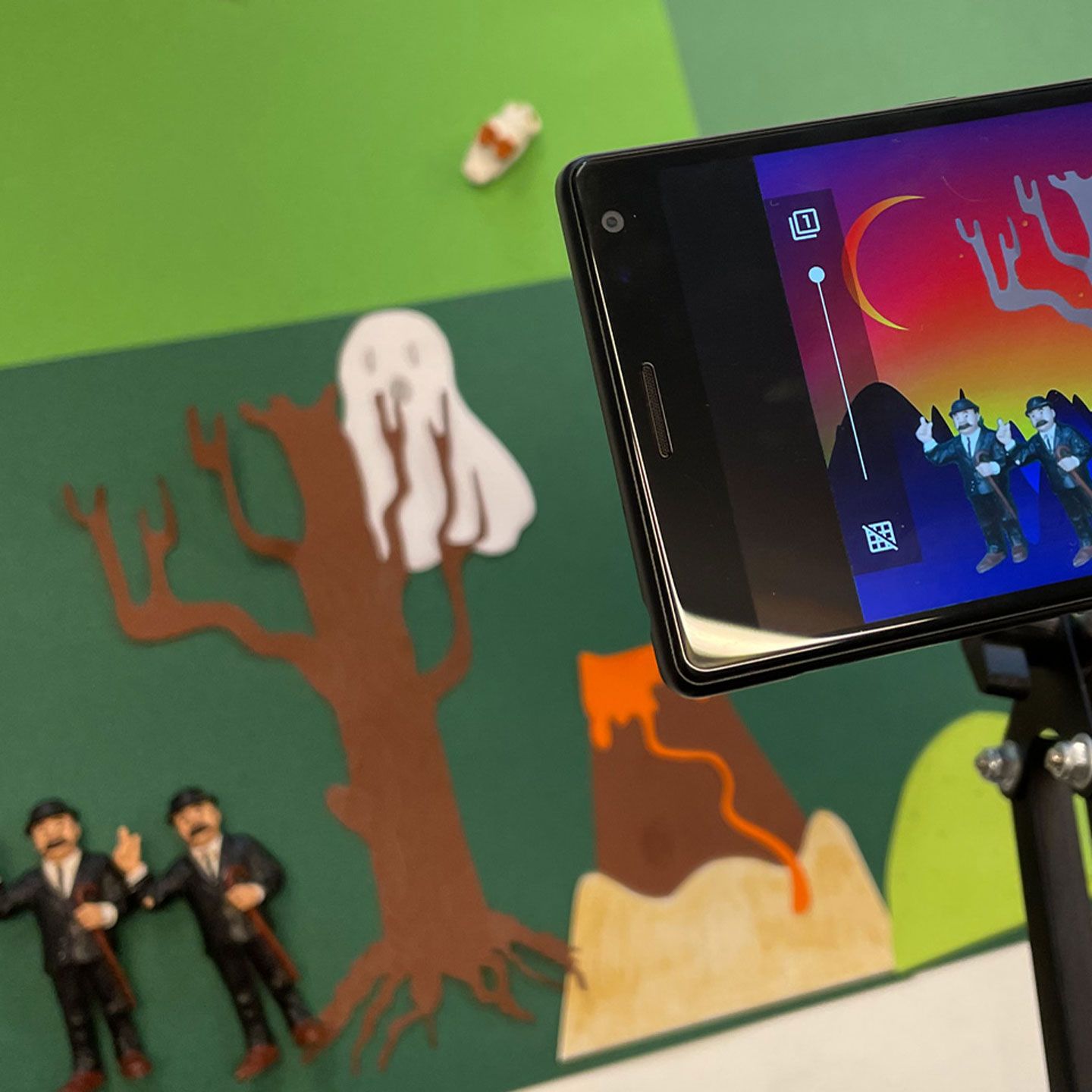 Autumn Holidays: Autumn Magic & Spooky Fun
Autumn is here, the leaves are falling, and the creative season par excellence is in full swing! What could be better than spending the autumn holidays in a camp full of art, creativity and lots of fun?
From October 31st to November 3rd , we invite your kids to an unforgettable adventure at Urban Art Kids . From 9:30 a.m. to 3:30 p.m., we immerse ourselves in the fascinating world of autumn colors, Halloween characters and slightly creepy stories.
Extra specials: We are offering an animation workshop this year! We also invited the fantastic artist Julie from Studio Miammmiam , who specializes in screen printing with the kids in a printing workshop.
And the best part? Lunch is included! Because we know how important a delicious and balanced meal is for our little creatives.
What can your kids expect?
Autumn art projects: We paint, do handicrafts and design with the most beautiful colors of autumn!
Animation workshop: Your kids will learn how to create simple but effective cartoons.
Printing workshop with Julie from Studio Miammmiam: Here the kids can learn the art of screen printing and create their own masterpieces.
Halloween Special: We paint scary Halloween stories with watercolors.
Storytime: Together we read and invent exciting, slightly creepy stories!

For whom is the workshop suitable?
For children aged 8 to 12 years.
How much does the workshop cost?
from 240 Euro per child (early-bird bookable until 01.10.203) then 280 Euro (official price) incl. lunch
Altersempfehlung:

8-12 years